it's definitely soup weather here in kc.
rainy and cold.
a kind that i had never had.
italian soup.
so last night i made it for the hubs.
and i'm still loving it.
plus it's real simple.
one of those things where you dump everything
in a pot and let it go.
ingredients needed:
2 tbsp italian dressing
1 lb. italian sausage
2 cans fat-free chicken broth
1 can (15 oz) cannelloni beans - rinse and drain
1 can italian style diced tomatoes - undrained
1 cup uncooked elbow macaroni
1 16 oz pkg frozen stir fry (onion & green/yellow peppers)
1 cup shredded mozzarella cheese
cook sausage in dressing over medium heat. (8-10 mins) add broth, beans, tomatoes and veggies. bring to a boil. add macaroni, reduce heat to medium. cook another 8-10 mins.
serve with cheese sprinkled on top.
it also goes well with a sliced baguette.
mmm mmm good.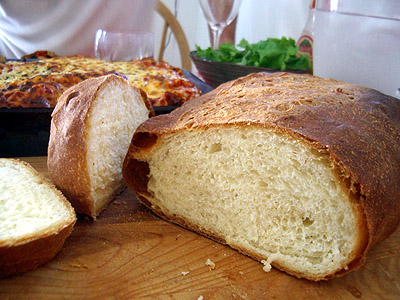 (sorry marge, my 7 day food challenge it not going as planned.)