monday = appetizer recipe.
ready?
this one i kind of made up, but i'm sure someone else thought of it first.
my familia loves chicken spinach alfredo pizza.
so i turned the idea bite size.
you will need:
a sheet of puff pastry
fresh spinach
2 chicken breasts
1 jar of alfredo sauce
shredded mozzarella
mushrooms
onion
boil your chicken and then shred. in a pan, saute onions and mushroom. chop up your spinach. lay your puff pastry out on a cookie sheet. spread the alfredo sauce over the puff pastry. sprinkle chicken, onions, mushrooms and spinach over the sauce. roll up the pastry and cut into pinwheels. top with shredded cheese. bake at 200 for 15-20 mins.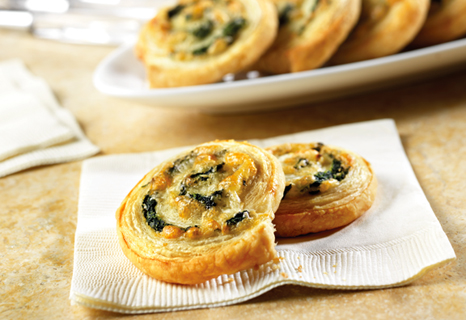 for all the recipes go
and