merry christmas,
we're having a baby!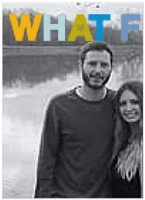 'tis the season
for big dreams
& small wonders.
our small wonder arrives in june.
and yes, i've been blogging about my pregnancy since day one.
i have a lot of posts to share from all the way back in october.
are you ready to catch up with the cox's and our pregnancy adventure?
i'll be sharing my posts day by day, so starting tomorrow,
get ready to go back in time.
hope everyone had a
blessed,
family-filled
Christmas,
with too much food and presents.
love it.