i'm trying my hardest to make this wreath for my front door.
unfortunately, my tree out front is not producing the amount of acorns i need.
everyday when i take my puppies for a walk a scout out as many as i can.
and then,
my stash got thrown out.
ronnie didn't know that these were MY acorns.
he thought a weird squirrel was stashing a pile on the front porch.
damn.
it was going to be so cute.
so i'm starting over.
but now this wreath might not be done in time.
hopefully it will be hanging by thanksgiving, but who knows.
i'm thinking i'll probably spray paint it mustard yellow.
kind of like this lady did with green.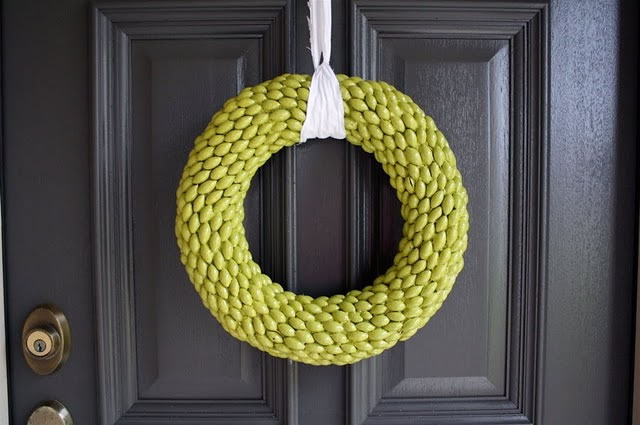 just in case you want to join in on my scavenger hunt.
viva la fall wreath!