made famous by glee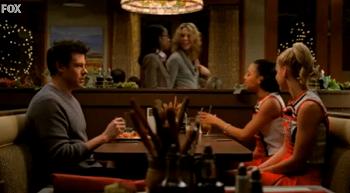 a friend of mine asked for my recipe,
so i thought i'd share it with everyone:
1 1/2 C flour
2 tsp. baking soda
2 tsp. sugar
1/4 tsp. salt (or garlic salt)
2/3 C buttermilk
1/4 C butter (1/2 stick)
preheat oven to 450. sift dry ingredients together. add buttermilk and stir until blended. roll out onto a flour surface in an 8 inch square. cut into 1 inch strips. melt butter into an 8 inch baking pan. roll each strip of dough into butter, turn to coat all sides. place in pan. sprinkle with salt, garlic salt or parmesan cheese.
bake at 450 for 20 to 25 minutes.
serves 4.
very simple and so good.